We have added 3 new superman t-shirts to our superhero t-shirts section. All of these DC Comics tees are in a man's size and come in either a large or an xlarge.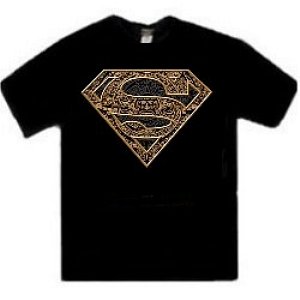 Our Tribal Superman t-shirt features Superman's s shield made up of tribal symbols based on the Aztec culture.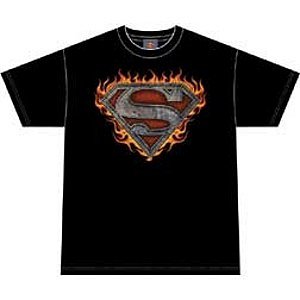 This Superman t-shirt features the man of steel's classic s logo made up of iron and set a blaze.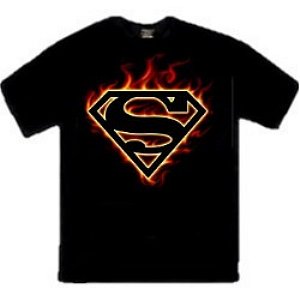 Our Super Flame Superman t-shirt features the classic s shield surrounded by fire.
All of these tee shirts are licensed by DC Comics and make a great gift for any fan of the man of steel. Be sure to visit our homepage at the T-Shirt Bin for the latest superhero apparel and merchandise.