We have added three brand new Batman t-shirts featuring Batman, the Joker, and Two Face of DC Comics.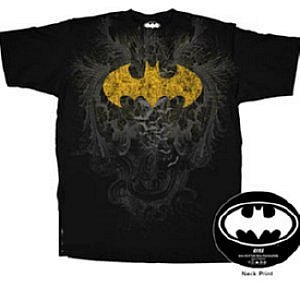 Our Gold Foil Spark Batman t-shirt features the classic bat logo printed in gold foil ink along with a trial skull design in the background printed in gray ink.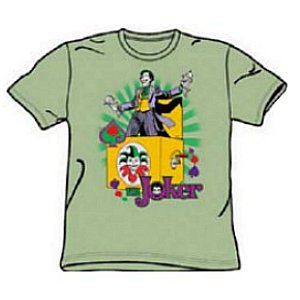 Our Jack in the Box Joker t-shirt features the Joker popping out of a Jack in the Box with fish in each hand that are loaded with TNT.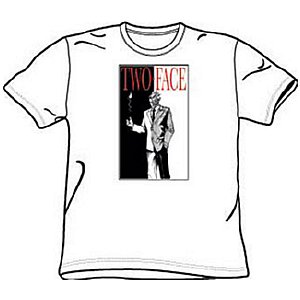 This Two Face t-shirt features an image of Two Face flipping his coin of chance along with his name printed in red ink.
Be sure to checkout all of our superhero t-shirts or visit us at our homepage at The T-Shirt Bin for the very latest additions to our site.