We have added a total of 7 brand new superhero t-shirts to our site from Marvel Comics. Below are images of the new tee shirts and a short description for them.
In our Punisher t-shirts section, we have added our Vest Punisher t-shirt.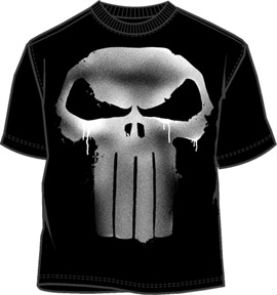 This Punisher t-shirt features the classic look of the Punisher logo in a brand new updated design to the skull logo of the superhero.
In our X-Men t-shirts section, we have added four brand new tee shirts for the Wolverine and Gambit of the X-Men comics.
Be sure to checkout all of our superhero t-shirts or visit us at our homepage at The T-Shirt Bin for the latest in superhero apparel and merchandise.