We have completed our Amazing Spiderman t-shirts section of our site. We have a total of 13 tee shirts in this section and will discuss all of them here that we have talked about in our blog earlier. We have also completed our additional info including a great character bio for Spiderman and his powers and abilities. Scroll to the bottom of the page and if you think we need to add something to our bio section, let us know and we may just add to it. Our Spiderman tees are as follows…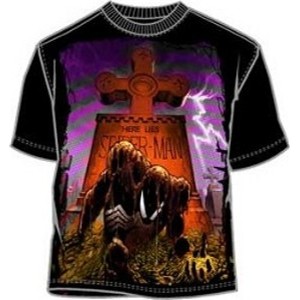 Our Spiderman is Dead Venom t-shirt features an image of Venom crawling out of the grave of Spiderman. This is a very bright print for the Amazing Spiderman comic book series.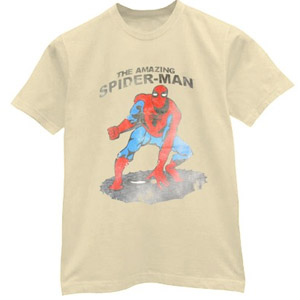 This Amazing Spiderman t-shirt features an image of Spiderman standing on his web along with his name above him. This design is printed on a tan tee shirt and the print is a distressed feel giving the overall tee shirt a real vintage and retro feel.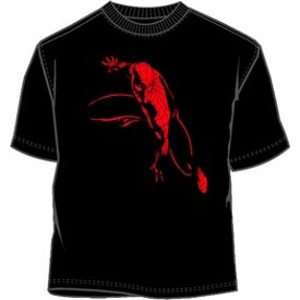 Our Darkness Spiderman t-shirt features an image of Spiderman designed in a bright glitter red ink which really makes this tee shirt stand out.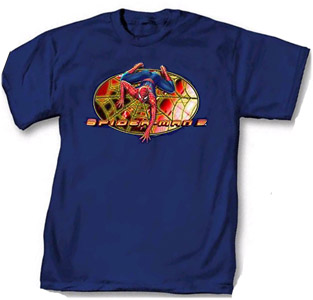 This Spiderman 2 movie t-shirt is from the Spiderman 2 movie and features Spiderman along with the movie title.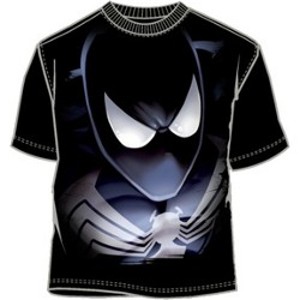 Our Big Venom t-shirt features an closeup image of Venom from the Amazing Spiderman comic book series and Spiderman 3 movie.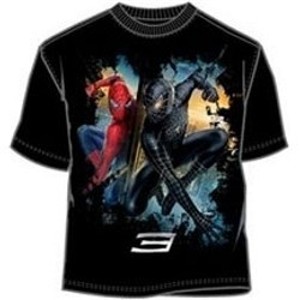 This Spiderman 3 t-shirt features the movie poster in which there is a black and red Spiderman along with the number 3.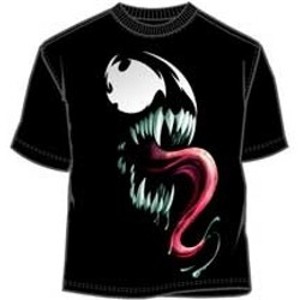 Our Drooling Venom t-shirt features a large image of Venom with his tongue sticking out.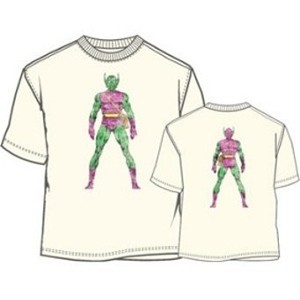 This Green Goblin t-shirt features a double sided print in which the Green Goblin's front is on the front of the tee shirt and his back is on the back.